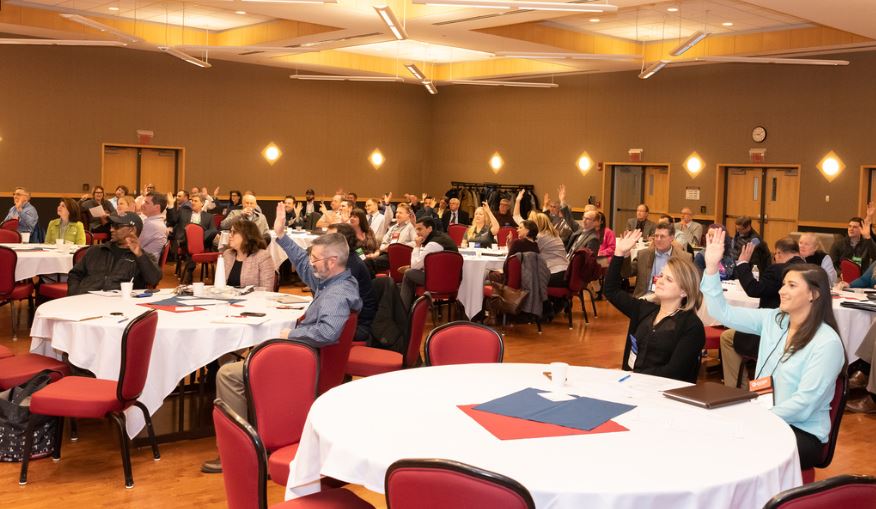 The SNEAPPA 2019 Spring Meeting was held on March 14, 2019 at Eastern CT State University in Willimantic, CT.

<< Click on the photo to the left to view the photo gallery.



Please see the agenda here: SNEAPPA 2019 Spring Meeting agenda

Attendees enjoyed Nancy Yeroshefsky's informative and interactive opening session on Respect and Civility in the Workplaceat yesterday's SNEAPPA Spring Meeting at Eastern Connecticut State University. As a retired University of Maryland College Park FM Human Resources professional and active member within the APPA community throughout her career, Nancy shared insights and exercises to remind us to continue to be aware of potentially negative behaviors/styles we observe (and, yes, at times, contribute to!) in the workplace and beyond. She generously shares her presentation as a reference for the importance of continuing to better understand, respect, and value everyone we engage with.

Equally of interest to attendees was the program's second topical session outlining the University of Bridgeport's Microgrid Project. David Cote, PE, Director of Facilities, University of Bridgeport; Rene Martinez, Senior Engineer, A/Z Corporation, and Mark Wallace, Engineer, Robinson Sales, co-presented details from inception to completion at the southern Connecticut campus and fielded many questions from the audience. The team shares their presentation here.